For more than 30 years, John Kiesewetter has been the source for information about all things in local media — comings and goings, local people appearing on the big or small screen, special programs, and much more. Contact John at johnkiese@yahoo.com.
Rod Serling's First TV Drama Aired Here 65 Years Ago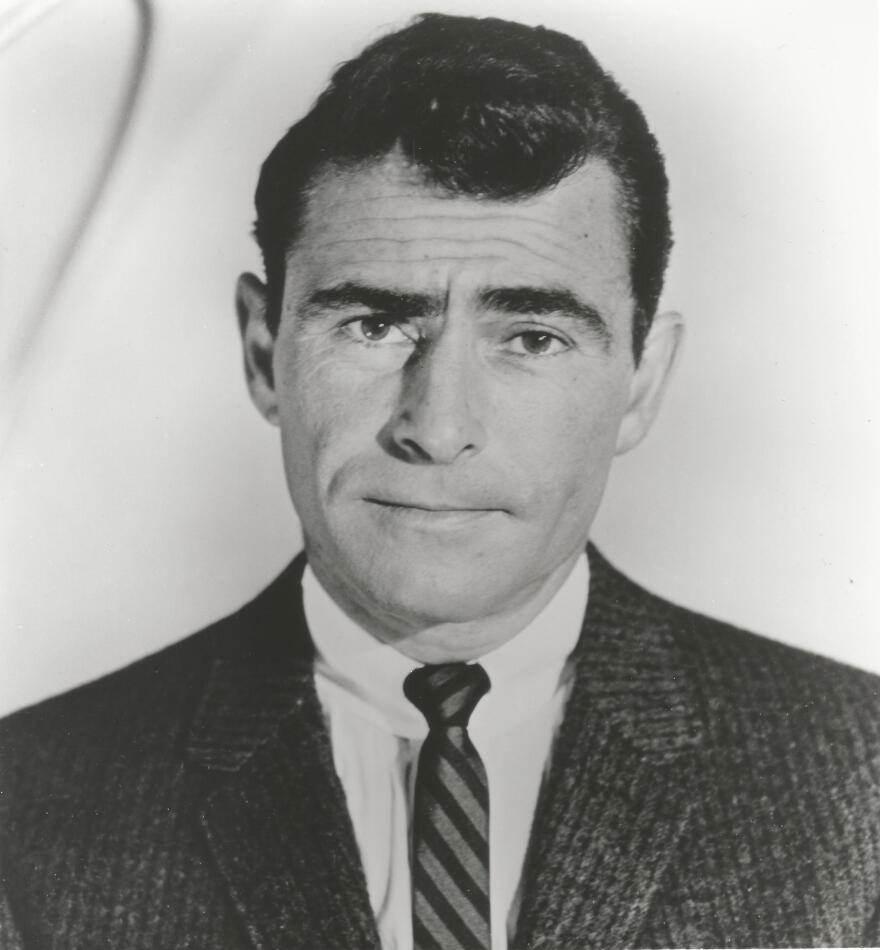 Rod Serling's first Cincinnati TV drama, "The Keeper of the Chair," aired on WKRC-TV's "The Storm" drama series 65 years ago, on July 10, 1951.
Serling was a staff writer at competitor WLW, where he wrote for TV and radio sitcoms, travel shows, documentaries, "Midwestern Hayride" and other lighter programs. So he started writing for "The Storm," a live weekly drama produced by Taft Broadcasting's WKRC-TV in the Taft family's Cincinnati Times-Star newspaper building at 800 Broadway.
Serling would write more than 25 scripts for "The Storm," produced by Bob Huber, until it ended in April 1952. He honed his skills to produce scripts for live network telecasts such as his "Patterns" (1955) and "Requiem For A Heavyweight" (1956), before creating "The Twilight Zone" (1959). "Requiem" was the first TV script to win a Peabody Award (in 1957).
"Keeper of the Chair" had been rejected by several radio series before it was produced on "The Storm," says Nicholas Parisi, who has researched all of Serling's TV and radio scripts for his upcoming book, "Dimensions of Imagination: A Journey Through The Life, Work and Mind of Rod Serling." The episode involves a prison guard who, after 10 years supervising executions on death row, becomes obsessed by the question of whether he has ever executed an innocent man. "This marked the first time that Serling would delve into a potentially controversial social issue -- in this instance, capital punishment -- in his work," Parisi tells me.
Another Serling book -- "Everything I Need to Know I Learned in The Twilight Zone" by Cleveland Plain Dealer TV critic Mark Dawidziak -- will be published in February by Thomas Dunne Books.
Serling was hired by WLW-AM in 1950, after graduating from Antioch College. He quit in late 1951 to freelance from his Springfield Township home on Long Lane. After success writing for live network TV dramas, he moved his family to Connecticut in 1954. They relocated to Los Angeles before "The Twilight Zone" premiered.
He died too young at age 50 on June 28, 1975.