For more than 30 years, John Kiesewetter has been the source for information about all things in local media – comings and goings, local people appearing on the big or small screen, special programs, and much more. Local media is still his beat and he's bringing his interest, curiosity, contacts and unique style to Cincinnati Public Radio and 91.7 WVXU. Contact John at johnkiese@yahoo.com.
The Year In TV, Radio, Media From A To Z
Another year down the tubes: A basket of not very deplorable TV, movies and media stories in 2016 from A to Z.
A is for Anchors Away! Jonathan Hawgood left WLWT-TV in May. Newlywed Julie Dolan left WCPO-TV for Louisville in November.
WXIX-TV's Rob Williams moved to nights replacing Scott Schneider, with Dan Wells taking Williams' seat in the morning. After February sweeps, Carol Williams plans to retire from Channel 9, joining photographer Ron Fischer who turned in his cameras after 50 years on Dec. 23.
Among the new faces added by Channel 9 this year: News Director Chip Mahaney (replacing Alex Bongiorno), I-Team reporters Craig Cheatham and Hillary Lake (replacing Jason Law); and traffic reporter Jaclyn DeAugustino.
B is for Brain dead. Proof that Hollywood has run out of ideas was all over the fall TV lineup with remakes of "Lethal Weapon," "The Exorcist," "MacGyver" and "Frequency" joining "Hawaii 5-0" and "The Odd Couple." Coming soon for midseason are "24 Legacy" and a "Prison Break" revival (Fox); "The Blacklist: Redemption" spin-off and "Chicago Justice" (NBC); and "Training Day" (CBS). And a "Honeymooners" reboot is in the works at CBS too. TV executives didn't learn anything from the failure last season of "Minority Report," "Rush Hour," "Heroes: Reborn" and "Limitless?"
C is for Gretchen Carlson and courageous. Her sexual harassment allegations in a July law suit against Fox News CEO Roger Ailes encouraged other women to come forward with similar tales. One was a former 19-year-old model harassed in 1969 by Ailes, when he produced Taft Broadcasting's "Dennis Wholey Show" at WKRC-TV. Ailes, the most powerful man at the nation's No. 1 news network, resigned two weeks later.
D is for Elaine Diehl, the veteran singer/radio personality who joined our sister station, Classical 90.9 WGUC-FM in December as afternoon drive host. WGUC's long search to replace popular Mark Perzel (more about him later) resulted in luring Diehl from her morning drive shift on WNKU-FM (more about that station later).
E is for Emilio Estevez and eventually. Four years after announcing plans to film a feature called "Johnny Longshot" in Cincinnati in 2012, Estevez opened an office here this month to start shooting in January – but not that movie. Estevez will direct from his script and star in "The Public," about a stand-off with police at the Cincinnati Public Library. The cast includes Jenna Malone ("The Hunger Games"), Gabrielle Union ("Being Mary Jane"), Taylor Schilling ("Orange Is The New Black") and Alec Baldwin (taking time away from his Donald Trump impersonation on "Saturday Night Live").
F is for fireworks, which returned to Cincinnati TV in September after a one-year absence. WKRC-TV (Channel 12) broadcast the 40th annual Western-Southern/WEBN-FM Fireworks as a one-hour special. Rozzi's Famous Fireworks last blast of summer had been a TV tradition for 31 years until last year, when iHeartMedia couldn't find a TV partner. Will the 40th anniversary fireworks be on TV in September?
G is for goners, the TV series canceled in 2016: "The Odd Couple" (ending Jan. 30 on CBS); new fall shows "Conviction" (ABC) and "Frequency" (CW); plus "The Good Wife," "Mike & Molly," "Person of Interest," "Angel from Hell," "Under the Dome," "Extant," "Rush Hour," "Zoo" (all CBS); "American Idol," "The Grinder," "Grandfathered," Ciara Bravo's "Second Chance," "Minority Report," (Fox); "Castle," "The Muppets," "Galavant," "Rookie Blue" (ABC); Diana Maria Riva's "Telenovela," Vanessa Lachey's "Truth Be Told," "Mysteries of Laura," "The Biggest Loser," "Mr. Robinson," "Grimm," "Aquarius," "Heroes Reborn" (NBC); "Reign," "Vampire Diaries" (CW); "Masters of Sex" (Showtime) and "FABLife" with Tyra Banks (syndicated).
H is for Tim Hedrick, the most popular local TV personality of the past three decades, who died from complications with prostate cancer in April. Soon after he came to WKRC-TV in 1988, Channel 12 dubbed him "The Weather Authority." And he was. Channel 12's ratings jumped more than other station during bad weather, because we trusted "Doppler Tim," who died too young at age 55. He had an amazing gift: Being able to communicate complex weather science to us in plain English, without drama or hype.
Eight months after Hedrick's death, morning meteorologist John Gumm was moved to nights – but not given the title of Channel 12 chief meteorologist.
Also in 2016, we lost "Midwestern Hayride" singer Judy Perkins Sinclair; former WVXU-FM engineer Jay Crawford; former Reds TV director Lou Rainone; "Donahue" show creator and Multimedia executive Don Dahlman; and Tony-winning Broadway producer and Reds minority owner Rick Steiner.
I is for irreplaceable icons. Garrison Keillor and Diane Rehm retired from their public radio shows. Charles Osgood retired from "CBS Sunday Morning." "60 Minutes" veteran Morley Safer died in May. "PBS NewsHour" host Gwen Ifill died in November. Other passages: TNT sportscaster Craig Sager and TV host John McLaughlin.
J is for John Travolta and John Gotti. Travolta spent the summer in Cincinnati playing mobster Gotti in "The Life and Death of John Gotti." The cast included his wife Kelly Preston; Stacy Keach ("Prison Break," "The New Mike Hammer"); Pruitt Taylor Vince ("Heroes Reborn"); and Lydia Hull ("Escape Plan," "Heist"). It is scheduled for release in 2017.
K is for Kyla Woods, the WLWT-TV traffic reporter who left the station Dec. 1 after five years to do public relations and build her Crowd or Camera Communications Consulting business. Other Channel 5 changes: Mark Hayes soon moves to nights to anchor the 10 p.m. news on MeTV (Channel 5.2); Colin Mayfield from Louisville joins the morning anchor team in January; Megan Mitchell replaced Hawgood as weekend morning anchor; former WKRC-TV executive news producer Jeff Benscoter started as news director in January; and Dayton native Branden Frantz was named president-general manager in early December to succeed Richard Dyer, now general manager of WUSA-TV in Washington, D.C., his hometown.
L is for the new leader in radio listeners, WGRR-FM (103.5).WGRR-FM's "classic hits" format knocked WLW-AM out of first in July – which rarely happens, particularly during the Reds season – then rocked No. 1 again in September, October, November and December. The loser was the not-so-big-one, which finished third in October, and second in July, September, November and December.
M is for many more movies: "Mercy," "Surviving Compton: Dre, Suge & Michel'le," and eight others, plus the release of "Miles Ahead,""Marauders" and "A Kind of Murder" this year. A record 10 movies were lured here in 2016 by Film Cincinnati, the new name adopted in August by the Greater Cincinnati & Northern Kentucky Film Commission.
The productions included "Mercy" with Kate Mara and Ellen Page; "Inconceivable" with Nicholas Cage, Gina Gershon, Faye Dunaway and WWE wrestler Eva Marie; "The Killing Of A Sacred Deer" with Nicole Kidman, Colin Farrell and Alicia Silverstone; "Curvature" with Lyndsy Fonseca and Linda Hamilton; Lifetime's "Surviving Compton: Dre, Suge & Michel'le" with Rhyon Nicole Brown and R&B singer Michel'le; and "UFO" (more about that later). M also is for movie music: The "Miles Ahead" soundtrack of mostly Miles Davis hits is up for a Grammy Award on Feb. 12, 2017.
And more movies are coming in 2017 besides Estevez's "The Public." Three films will be shot here by May by Randall Emmett and his Emmett/Furla/Oasis Films, which did "Inconceivable," "Marauders" and "Gotti" here. "We're lined up with productions well into next year," Film Cincinnati Executive Director Kristen Schlotman told WVXU-FM listeners in October.
N is for none, nothing, nada. Despite having six Academy Award nominations, and five Golden Globe nominations, "Carol" was shut out during awards season last winter despite early high expectations. The 1952 love story starring Cate Blanchett and Rooney Mara, filmed him in 2014, won top awards at Chicago International Film Festival and the New York Film Critics Circle Award.
O is for actor Hugh O'Brian, a former University of Cincinnati student who starred in TV's "The Life and Legend of Wyatt Earp" 1955-61. O'Brian died in August at his Beverly Hills home at age 91. O'Brian -- born Hugh Charles Krampe in Rochester, N.Y. – dropped out of UC to join the U.S. Marines during World War II. He credits included "Wyatt Earp: Return to Tombstone," "Guns of Paradise," "The Gambler Returns: The Luck of the Draw," "The Shootist" (John Wayne's final film in 1976) and the Arnold Schwarzenegger-Danny DeVito comedy "Twins."
P is for Mark Perzel, the soothing voice which vanished from Cincinnati Public Radio's airwaves in December. The station's executive producer, evening classical music host and distinctive voice of Cincinnati Symphony Orchestra, Lumenocity, the "Book Club @91.7," "Tunes from the Crypt" other broadcasts left WGUC-FM/WVXU-FM to move to the mountains of North Carolina to be closer to family.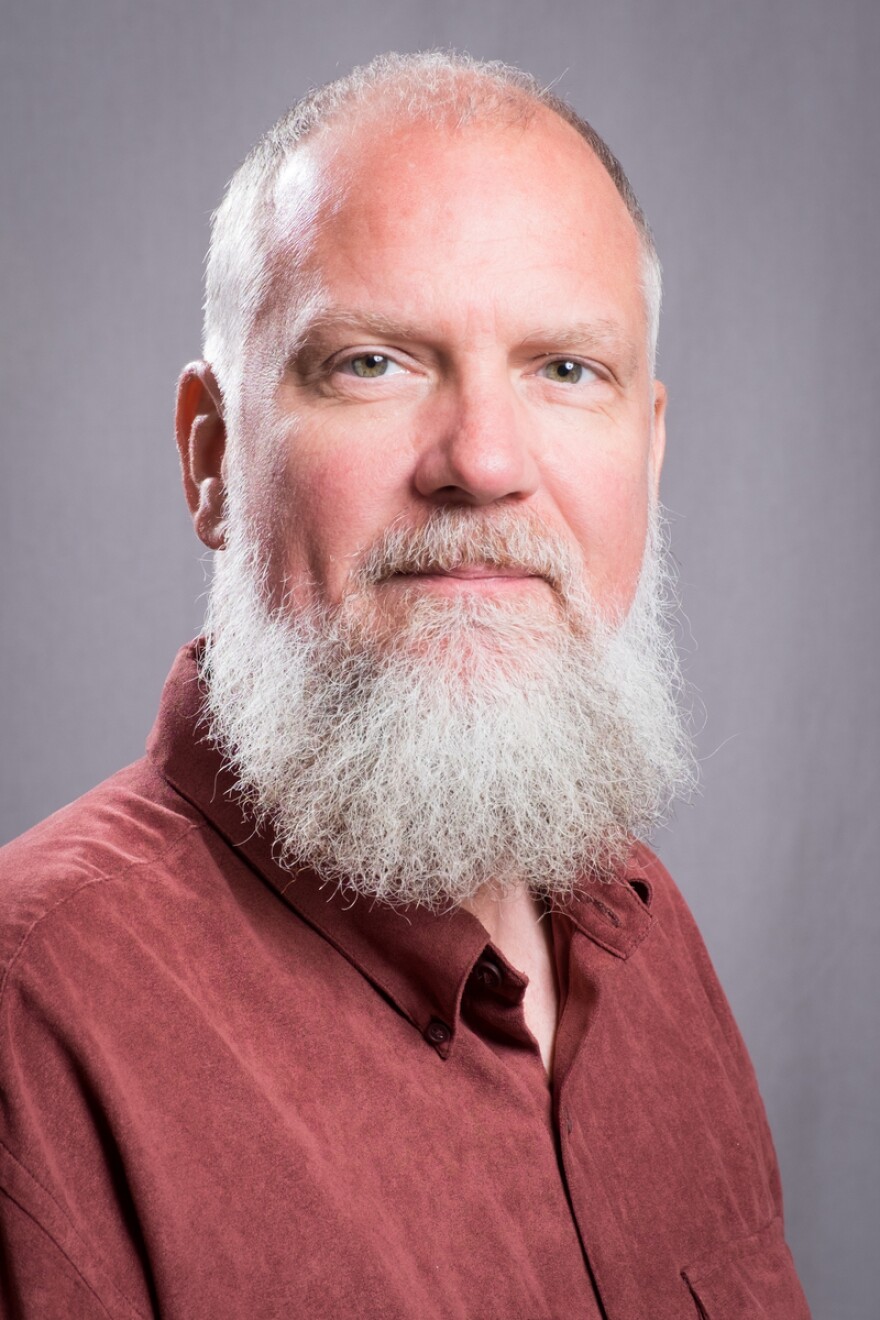 "My Dad is 20 minutes away, my sister 30 minutes, my Mom about an hour and my son (a sergeant in the US Army) at Fort Bragg about 3 hours," explained Perzel.
Q is for quits. The CW didn't cancel the "Bill Cunningham" daytime talk show last summer, Cunningham quit after five seasons. The WLW-AM talk host, who turned 69 in December, turned down a contract to tape 400 more TV shows over the next three years, through the summer of 2019.
He plans to stay on WLW-AM, being committed to do 300 radio shows a year until 2020, he says. "I love radio. This is my life," he told me in May. "I just don't want to work this hard. I told them (producers Tribune Broadcasting) I'm done… with television."
R is for the rockers and musicians we lost this year: Prince, David Bowie, George Michael, Glenn Frey, Keith Emerson, Leonard Cohen, Leon Russell, Merle Haggard, Mose Allison, Gato Barbieri, Bobby Vee, Frank Sinatra Jr. and local legends Lonnie Mack and Ed Moss. May they rock in peace.
S is for the smiles these sitcom stars and actors gave us in classic TV shows: Florence Henderson ("The Brady Bunch"); Doris Roberts ("Everybody Loves Raymond"); writer Earl Hamner Jr. ("The Waltons"); Garry Shandling ("Larry Sanders"); Alan Thicke ("Growing Pains"); Patty Duke, William Schallert and Eddie Applegate ("Patty Duke Show"); Garry Marshall ("The Odd Couple," "Happy Days," "Mork & Mindy"); Pat Harrington Jr. ("One Day At A Time" ), Ron Glass and Abe Vigoda ("Barney Miller"); Alan Young ("Mister Ed"); Bernard Fox ("Hogan's Heroes," "Bewitched); George Kennedy ("Dallas"); Robert Vaughn ("The Man From U.N.C.L.E."); Steven Hill ("Law & Order"), TV executive Grant Tinker ("Mary Tyler Moore," "Cheers"); Ken Howard ("30 Rock," "The White Shadow"); Bob Elliott ("Get A Life") and Fyvish Finkel ("Picket Fences").
We can't forget all the 45 years of smiles Gene Wilder gave us in "Silver Streak." "Stir Crazy," "Blazing Saddles," Young Frankenstein," "Willy Wonka & The Chocolate Factory" "The Producers" and a short-lived 1994 NBC TV series called "Something Wilder."
And the loss of "Star Wars" sweetheart Carrie Fisher!
T is for Twitter and Donald Trump. He won the presidency by shunning the traditional media and tweeting comments and taunts directly to his supporters and to the entire nation.
U is for "UFO," a feature film that started shooting here in November under great secrecy. Stars include Gillian Anderson ("The X-Files") as a college professor; David Strathairn ("The Blacklist," Good Night, and Good Luck"), Tony-winning Broadway actor Alex Sharp and Ella Purnell ("Miss Peregrine's Home for Peculiar Children"). Not much is known about the film. The truth is out there somewhere.
V is for the two great voices of baseball, Vin Scully and Marty Brennaman. Scully, 88, retired in October after 67 seasons with the Dodgers. Brennaman, 74, announced in May that he'll return next year for his 43rd Reds season and 52nd as a broadcaster. Here's hoping we hear him say "This One Belongs to the Reds" for many more summers.
W is for WNKU-FM, the three-station network for which Northern Kentucky University is seeking offers through a Tucson broker. The university sold old WPFB-AM (910) to the Catholic Sacred Heart Radio in April, leaving FM stations in Highland Heights, Middletown and Portsmouth. Several familiar voices left the station this year: General manager/afternoon host Sean O'Mealy; program director John Patrick (McGue); morning host Elaine Diehl; and "Community Voices" reporter Cheri Lawson.
X again this year is for more Ex-quirers. The Enquirer continued to shrink this year, going without a publisher for the first time in 175 years. Gannett's elimination of the positions paperwide resulted in Rick Green being transferred to editor in Bergen, N.J., and closing of the 20th floor publisher's office. The Enquirer also dropped the Wednesday Food and Saturday At Home sections (moving those features to Sunday); cut back weekday Business pages; closed the lobby Customer Service office; and let go photographer Pat Reddy and sports writers Shannon Russell and Mike Dyer among others.
And after discussing not staffing Reds road trips last summer -- but not implementing the budget-cutting move – the paper didn't travel to UC basketball games in Iowa and Indianapolis this fall. Instead the Enquirer used Gannett writers from the Des Moines Register and Indianapolis Star (part of the USA Today network!), surrendering the decades-old exclusive franchise which gave papers a competitive edge over other local media which doesn't travel to away games. Will that happen for Reds road trips in 2017 too? Stay tuned.
Y is for you. As in thank you. I couldn't do this without you. Thank you for reading my stories posted on my blog here at WVXU.org, Facebook and Twitter. Thanks for listening to my 50th anniversary of the Beatles at Crosley Field last August. Thank you for listing to WVXU-FM. If you appreciate what I do, please show your support by making a donation to Cincinnati Public Radio.
Z is for Peter Zolnowski, also known as "Peter Z," who returned to Greater Cincinnati radio after 11 years in Dallas. He starts hosting afternoon drive 2-7 p.m. in January on classic country WNKR-FM (106.7) serving Northern Kentucky from Dry Ridge. "Peter Z" worked at WCKY-AM (1530) and WSAI-AM (1360) in 1994-98, and then at WGRR-FM in 1999-2005. Also returning to radio in 2016: Jim "The Music Professor" LaBarbara hosting 10 a.m.-2 p.m. alson WNKRFM; Marty Bender returned to local airwaves hosting middays on classic rock WOFX-Fm (92.5) and DJ turned Hamilton County Auditor Dusty Rhodes hosting his history of rock 'n' roll 9 p.m.-midnight Sundays on WMK-FM (89.3), West Chester's WLHS-FM (89.9) and wmkvfm.org.